Brochure Design Service
Even in the age of Email and the Internet, the brochure remains an effective way to get your business message out. A potential customer can learn quite a bit about your company, your business philosophy, and your products and services with an effective brochure design. Let CWDA help you make sure that your message is read, and not tossed in the trash.
Brochure Types We Design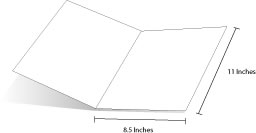 Bi-fold Brochures
One of the most common brochure types. It has 4 panels; a front, a back, and 2 internal panels.
Bi-fold brochures are economical because they are a standard 8.5x11 piece of paper folded in half. The folding creates the front, back, and 2 internal panels.
The front panel's goal is to introduce the brochure and create the desire to open the brochure and read more. The inside panels are for the main content. The back is usually for contact information.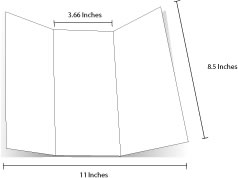 Tri-fold Brochures
Another common brochure type. It has 6 panels.
Tri-fold brochures are economical because they are typically a standard Letter or Legal sized piece of paper folded 3 times. The folding creates 3 outer panels and 3 internal panels.
The tri-fold brochure is ideal to be used in folders or as an alternative to flyers. Their advantage is the 6 panels which allows more information to be presented.





Z-fold Brochures
The z-fold brochure is an alternative to the tri-fold brochure. It has 6 panels but is folded in the shape of a Z.
Z-fold brochures can be used when the flow of the content works better with this type of fold. As with the tri-fold brochure, they can use standard Letter or Legal size paper.





We Also Design Folders, Inserts, and Flyers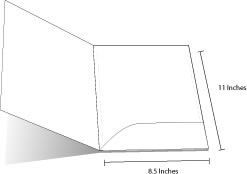 Folders
Folders are bi-folds with 1 or 2 flaps to hold other items. The items in the pockets are called inserts.
Folders can be standard Letter sized or Legal sized. The Legal size can be beneficial because it creates more space for standard Letter sized inserts.
Folders are excellent for organization because they keep the promotional material in the same place. They also work to protect the material inside of them.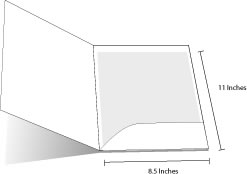 Folder Inserts
Inserts are the pieces inside the pocket of a folder. They can be 1 or 2 sided.
Inserts are typically used to promote a certain product or service.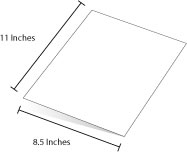 Flyers
Flyers can be 1 or 2 sided. They are great for promotions or campaigns where the target audience is large and mass distribution is needed.
The size of flyers are usually less than standard Letter sized and are printed in fewer colors to keep costs down.




Set your business apart with a unique brochure design. Simply tell us what you want your brochure to communicate and we'll let you know exactly what your brochure design will cost. You'll see your first ideas in five days or less!
Want to learn more about our Internet marketing or print marketing services? Answer a few questions and you'll receive a free quote. It's easy. Simply call us at 404-759-0350 or fill out our online form and we can answer your questions, determine your needs, and start designing a plan to meet your objectives and budget.