Search Engine Optimization
Search Engine Optimization (SEO) is the science of search as it relates to marketing on the web.
Search Engine Optimization is mostly technical in nature, combining programming with business, persuasion, sales, and a love for competitive puzzle solving.
It is not just technical, nor copywriting, nor links, nor simply search engine submission, but an intricate blend of over a hundred variables into the fabric of a website. SEO takes work... often, hard work. For those that aren't familiar with what's involved in SEO, below is a líst of some of the typical components of search engine optimization..
Search Engine Optimization Components
Initial Consultation & Keyword Identification

Competitor Analysis - Researching competition for desired keywords; researching and analyzing competitive websites
Keyword Research - Researching and selecting keywords that are truly relevant to your desired audience

Website Development/Redevelopment/On-page Optimization

Content Optimization - Re-writing and restructuring your website to address desired keywords
Code Optimization - Re-writing and restructuring your website code to be more accessible by search engine "crawlers"; create appropriate meta tags, headings, and inter-page links
Sitemap Creation

Off-Page Optimization

Link Building - Build links to your site from other sites (directories, exchanged links, etc.)

Reporting

Competitor Monitoring
Monthly Position
Google Analytics
Why should you choose Custom Web Site Design Atlanta?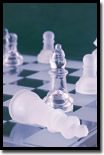 There are many SEO firms out there of varying degrees of talent, ethics, and commitment to service and results. While we never speak ill of our competition, here is what we offer:
Help in choosing the keyword phrases that will produce the greatest ROI for your business
A commitment to attaining top search engine positioning and to avoid tactics that can get your website banned
A code of ethics that puts our clients first
A hands-on method to search engine positioning
From the research and selection of keywords, to the optimization of your website, to the submission of your website, we at Custom Website Design Atlanta know it takes commitment and very specialized expertise to get your website ranking well in the search engines.
Want to learn more about our Internet marketing or print marketing services? Answer a few questions and you'll receive a free quote. It's easy. Simply call us at 404-759-0350 or fill out our online form and we can answer your questions, determine your needs, and start designing a plan to meet your objectives and budget.